Faculty Members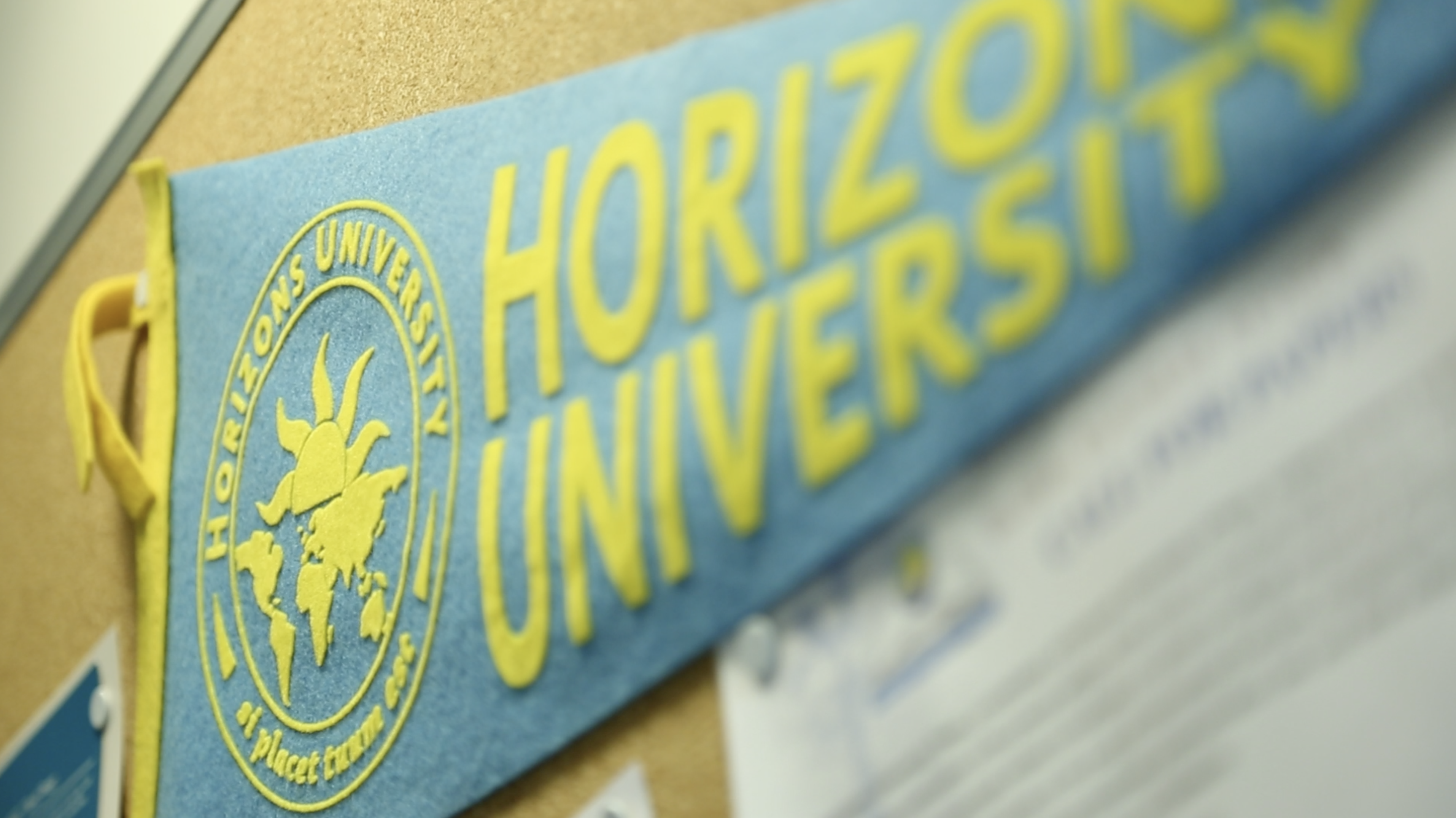 Horizons University is proud to have a faculty that has been involved since the beginning. Today we are expanding as our student body grows. All our faculty hold a doctorate degree, have extensive academic experience but also have worked (or still are) in the field they team. At Horizons we give our students a rigorous academic experience that leads to a practical application in their career. So our faculty facilitates the courses since they, themselves, have both academic and professional experience. Among our faculty, we have lawyers, consultants, CEOs, entrepreneurs, diplomats, to name a few. We also welcome honorary professors who make a special academic contribution to our community and join our faculty.
Each professor follows students individually so they can determine their pace and adapt their studies to their professional and personal commitments.
Faculty Members
Dr Ali Rastbeen is a geopolitical scientist specializing in Iran and strategic and energy issues in the Middle East. He is founder and president of the Academy of Geopolitics of Paris and director of publications of the journal Géostratégiques. He is also President of Horizons University, a higher education institution. He is the author of numerous books and articles on geopolitics and geostrategy and regularly gives and organizes conferences on the most burning geopolitical events of the contemporary world.
Dr. Pierre Berthelot, the dean of Horizons University, is a specialist in international issues, holder of a doctorate in human sciences (2008/Bordeaux III University). His thesis, published in 2013, won the Auguste Pavie prize from the Overseas Academy of Sciences the following year. He is also a graduate in international law and certified in negotiation from Harvard University (2021). Professor of geopolitics, negotiation, and economics, he is notably a member of the Water Academy, expert for UNESCO, scientific and pedagogical adviser of the Mediterranean Foundation for Strategic Studies (FMES) from 2011 to 2016, director of the journal "Orients Stratégiques" (Editions L'Harmattan) and teacher at Horizons University since 2015, of which he became Dean in 2021. He is the author of more than 50 academic publications and is the author, director or co-director of numerous works including The Jordan between war and peace: historical, geopolitical and legal approaches (2013), Theory and practice of international relations in the Middle East (2014) The energy question in the Mediterranean (2014).
Pr Olena Crawford holds a Master of Arts Degree in Teaching English to Speakers of Other Languages from the National Taras Shevchenko University of Kyiv, Ukraine (graduated with honors in 1992). She has been teaching English college courses and adult ESL courses for more than 15 years, and having embraced online education early, has created and facilitated multiple online and hybrid courses (including Writing and Inquiry, Writing/Research in the Disciplines, Professional Research and Reporting, Applied Communication for the Forsyth Technical Community College of Winston-Salem, North Carolina; the MA in TESOL program and the MA in International Education program of the Horizons University in Paris, France). She is a passionate education professional who always tries to stay on top of the current research in applied linguistics, second language acquisition, and teaching methodologies. She is a member of the International Association of TESOL, Carolina TESOL, and AAAL.
Dr. Perry Haan has worked as a faculty member and administrator in higher education since 1986. He was won teaching awards at four different institutions of higher learning. He has taught in eight countries outside the U.S. He won the 2016-2017 Tiffin University Scholarship Award. Haan is the Chair of the European Council for Business Education Board of Commissioners. In 2017 he was awarded a Fulbright Scholarship to teach and conduct research in Nepal. In 2010 he was awarded a Fellowship by the International American Association of Financial Management for his teaching and academic work in international markets. He earned his Doctor of Business Administration from the University of Sarasota, Master of Business Administration from Xavier University and Bachelor of Business Administration from The Ohio State University. He has authored or co-authored over one hundred peer reviewed articles that have appeared in conference proceedings and journals, including the Journal of Marketing in Higher Education and the International Journal of Sports Marketing & Sponsorship. He co-authored a textbook, Practical Statistics for Business. Haan co-authored four award winning conference papers. His research interests include entrepreneurship, international business, ethics, sales and sales management, education marketing, sports marketing, and leadership.
Dr. Abdelhafid OTMANI holds a doctorate in economics from the University of Paris VIII. With more than ten years of experience as a teacher-researcher, he has worked in various renowned Parisian universities and grandes écoles such as Paris Descartes, Paris la Sorbonne and EHESS. Currently, he is a professor at Horizon University of Paris.
Within his teaching, he specializes in the fields of international economics, econometrics and research methods, thus covering the three levels of higher education: License (Bachelor), Master and Doctorate. As a thesis director, he supervises several students and also accompanies other students in writing their dissertations.
At the same time, he is a member of several research laboratories and sits on the scientific council of certain internationally renowned journals. His expertise has earned him the publication of several scientific articles in high-level journals benefiting from a rigorous reading committee.
Dr. Hawa Ghaus-Kelley graduated with a B.A. in Political Science, earned her Master of Arts degree from New York University's J.W. Draper Interdisciplinary Program in Humanities & Social Sciences, and earned a Doctor of Education specializing in Education Leadership. She holds multiple administrative and teaching credentials, awards, honors, and publications. Dr. Ghaus-Kelley has over 23 years of interdisciplinary experience as a Subject Matter Expert (SME) with expertise in Teacher Education and pedagogy, Social Sciences, and Transformative Educational Leadership Practices. She has vast experience as a Professor, Senior Educational Consultant, Curriculum Designer, and Teacher Trainer with global and domestic secondary and higher education institutions. She takes pride in mentoring international adult students in their educational pathways to ensure their success in the pursuit of their BA, MA, and Ph.D. degrees. In her former career, she directed an international human and women's rights campaign, successfully increasing funding for education and scholarships, while leading global and grassroots policy campaigns to promote gender equity and education for women and children uprooted by war, persecution, and conflicts around the world. Dr. Ghaus-Kelley is bilingual in English and Farsi (Dari).
Dr John Cooper is an active company director and former CEO of businesses across a range of industries and business sectors, including internationally. He has university degrees (from Australian and French universities) in engineering, arts, business, law, and economics. His doctorate with Paris School of Business was awarded with honours. The doctoral research focused on corporate governance and its intersection with strategy/execution, crisis management, and performance for private companies.
His current research work through Australia's Flinders University (Centre for Social Impact) touches on affordable housing through a specific international lens. The research title is: Centrality of place and community as a New York City neighbourhood gentrifies: A narrative study of an East Village building from pre-1960s to 2020s.
Maître Patrick Bruno, Lawyer at the Court of Appeal of Paris, he is a specialist in international political and economic issues, holder of a State doctorate in Law and Political Science (University of Paris Panthéon Sorbonne). His thesis obtained the mention Very well and has been published.
He is also a graduate of the Institute of Political Studies of Bordeaux and the University of New York. Professor of Law and International Management, he is notably a foreign trade adviser for France and judge-mediator at the International Court of Mediation and Arbitration of Geneva (CIMEDA)
He publishes regularly in the journal of the Academy of Geopolitics of Paris, of which he is scientific adviser. He has been teaching at Horizons University since 2018.
He is the author of around a hundred publications and a few books including "What have become of the Soviets" (Berger Levrault), "Tchetchenie" (PUF), "International counterfeiting" (PUF), Bolivia and access to the sea, the Caribbean and Europe, the Maghreb and Europe, the embargo in international relations, Russian energy policy, Swiss geopolitics, the requirements of international negotiations.
Dr. Kathleen Cornett has been an instructor with Horizons University since 2013. She has consulted with numerous organizations helping them assess communication effectiveness and leading teams in developing marketing and strategic plans. Dr. Cornett has served on the Board of two Florida-based non-profit organizations. Prior to joining Horizons University, she held numerous leadership positions in higher education including interim president, campus vice president, dean of programs, assistant vice president for recruitment and outreach. During her career, she has served as an adjunct faculty member for several institutions. Dr. Cornett holds a Ph.D. in administration/management from Walden University and an MBA from George Washington University, and a Bachelor of Science in Business Administration from American University. Her research areas of interest include futures research, environmental scanning, sustainability, strategic planning, organizational development, leadership, marketing, and management.
Dr Samuel Bonsu earned his Ph.D in Management from Walden University. He has a MBA from Southern Wesleyan University in the United States. His Bachelor's degree was in economics. Often described by students as cool and caring, he's been in the teaching profession for over 30 years. His Socratic model of teaching has earned great results. His ability to connect with students from a diverse background attest to his approach to education and to his character of respect for all. He has published many articles in scholarly peer-reviewed journals. His research is focused mainly on current issues affecting businesses and the economy---the relationship between businesses and society.
Dr Chijioke Esogwa Nwachukwu holds a Doctor of Philosophy (PhD) degree in Business Management and Economics from Mendel University in Brno, Czech Republic. He obtained a Master of Business Administration in Entrepreneurship and Business Competence from Jamk University of Applied Sciences Jyvaskyla, Finland, Master of Science and Bachelor of Science degrees in Management from Imo State University Owerri, Nigeria. Nwachukwu has over seventeen years of industry, research and teaching experience in Nigeria, the Czech Republic, Mexico and Russia. Nwachukwu is a visiting scholar at Covenant University Ota Nigeria and adjunct faculty at Glasgow Caledonian University London campus. Nwachukwu have served as visiting associate professor at South Ural State University Russia and Siberian Federal University Russia. He has successfully supervised several postgraduate students' dissertations and published over 80 research papers in Journals indexed in Scopus and other databases.
Dr. Gordana Dobrijević is an associate professor at Singidunum University in Belgrade. She teaches several undergraduate and postgraduate courses, in Serbian and English: Management, International Management, Business Communication, Negotiation and Conflict Management, Business English Language, Sustainable Human Resource Management, and Organizational Development and Change. Since 2015 she has been a part-time professor at Horizons University (Paris, France).
Dr. Dobrijević received her undergraduate degree in English language and literature from the University of Belgrade. She holds a PhD in economics and a master's degree in business administration. Her PhD thesis focused on negotiation and conflicts. She authored or co-authored four university textbooks and 55 papers.
Dr Mohsen Ebrahimpour, Doctor in French language and literature from the University of Angers, studied (Bac+6) at the University of Shahid Beheshti and taught French as a foreign language for more than ten years at the Ghotb Institute Ravandi in Tehran. He has published articles and translations (French-Persian) in literary journals and magazines in Iran. Since 2014, he has conducted literary research in France while teaching French as a foreign language and French literature on an independent basis. He has collaborated with institutes such as Edam and has been a professor at Horizons University since 2022.
Dr Aissa Kadri, doctor of EHESS in sociology (prize for the best EHESS thesis), HDR University René Diderot Paris7, is honorary professor of first class sociology. Professor emeritus of the University of Paris8, he was an elected member of the Board, member of the scientific council of the university and member of the management office of the University of Paris8, director of the Maghreb Europe Institute Paris8. He directed the Master's in Euro-Mediterranean Relations - Maghreb World and was director of the doctoral reception team, ERASME 3389. Professor at the universities of Orléans and Tours and member of the scientific council of the IUFMs of the Loire countries. He was an elected member of the National Commission of Universities of Sociology 19th section, member of the Committee for Expertise and Evaluation of Scientific Research (AERES), member of the Board of Directors of BDIC Nanterre. He has directed numerous European programs in a consortium of Euro-Mediterranean universities. His research focuses on the sociology of education and culture, the social history of educational institutions and also on intellectuals and intelligentsias in the South and in the diasporas, on social movements and rights movements, on States and societies in "transition".